I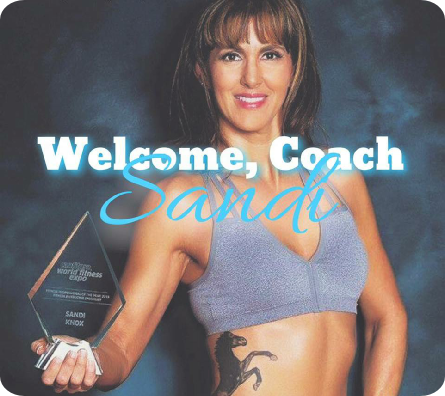 I
If you need more help LOSING THOSE LAST 10 POUNDS, few INCHES or gain STRENGTH & ENERGY.......WE CAN HELP!
Sheldon (co-owner Body Balance) & I (Sandi Knox) became BEACHBODY COACHES this year!
WHAT DOES THIS MEAN FOR YOU? Well, it means we can now BOTH MOTIVATE YOU to get your RESULTS!
We have access to all of the Beachbody AMAZING WORKOUTS that you may have heard of: P90X, Insanity, 21 Day Fix, 22 Minute Hard Corps, Slim in 6, TurboJam, PIYO, Cize & more!
Sheldon & I have been Beachbody customers since 2007 when we were getting fit for our wedding in Cuba! We've had some amazing transformations and YOU can too! These programs have top notch World Class Trainers in the DVDs AND we can get you the PROGRAMS at a DISCOUNT MEMBER price!
WHAT DO YOU GET?
All programs include:
- complete kit of workout dvds
- meal plan & recipes
- 30 day supply of shakes for weight loss & killing cravings & for energy!
- extra gifts
& BONUS!!! You'll have both Sheldon & I as your PERSONAL COACHES!
HOW TO GET INVOLVED!
We run fun "fitness challenge" groups every month on Facebook (in a closed private group). This is a GREAT WAY TO STAY IN SHAPE ...WORKING OUT IN THE COMFORT OF YOUR OWN HOME with Coaches checking in on you & sharing accountability with a fantastic group to stay motivated!
WHAT IS THE COST YOU ASK? Well, it ranges depending on program you choose, but works out to be same as signing up for 1-2 classes at Body Balance studio. This is a GREAT OPTION for adding in EXTRA WORKOUTS at home or if you can't make it to the studio for a session keep up your RESULTS & GOALS by staying fit at home until you can come back!
At Body Balance, we are always finding "new" & "improved" ways to help you achieve your goals and enjoy a healthy AND fulfilling Lifestyle!
Sandi Knox: ADD SANDI AS A FRIEND ON FACEBOOK: https://www.facebook.com/profile.php?id=100010815468751
Independent Beachbody Coach3
www.beachbodycoach.com/SandiTrainsUForLife
Sheldon Gephter:ADD SHELDON AS A FRIEND ON FACEBOOK: https://www.facebook.com/sheldon.gephter
Independent Beachbody Coach
www.beachbodycoach.com/sheldongephter