Sandi Knox iFIS, PFS, GFS, RTS, PTS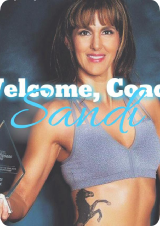 -Certified Group Fitness Instructor
- Certified Resistance Training Instructor
- Certified Yoga Instructor
- Certified Pre & Post Natal Specialist
- Certified Fitness Instructor Specialist
- Certified Personal Trainer
- Certifed Nutrition Specialist
- 1st Dan (Black Belt) Tae Kwon Do
In 2008, Sandi decided to take her instruction further by opening Body Balance with her husband, Sheldon. In a few short years Sandi has grown her team from 1 instructor to 12 and from 4 members to over 300. Sandi attends 2 - 4 Fitness Conferences a year to keep up her continued learning and to retain all her certifications and to deliver quality instruction to her clients.
Sandi gives back to the community by volunteering at various events in Winnipeg on an annual basis. Some of which include Happy Days on Henderson, Red River Ex, Riverview Health Center - Cycle on Life and many more. She has also appeared on Breakfast Television twice and has been featured in One Magazine. She is also a member of The Canadian Register of Exercise and Fitness Professionals (repscanada).
Since she is always looking for a challenge she took on the role of creating her own line of Home Workout DVD's and has created 4 in less than 2 years. Her workout dvd's Cardio Sculpt, Cardio-Box Sculpt, Boot Camp and Fusion are selling at various businesses around the city and you can buy yours online!!!
Most recently, Sandi was nominated for the 2012 Manitoba Women Entreprenuer of the Year Awards. She was one of over 150 business women nominated for this prestigious award. She made it as a Finalist in the top 30 Women Entreprenuers in Manitoba and received a plaque at the grande Awards Gala on May 17, 2012.
Sandi believes that making personal "human" connections and making a difference in peoples lives is what Body Balance is all about!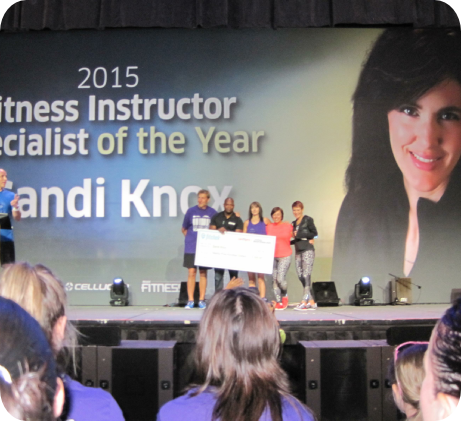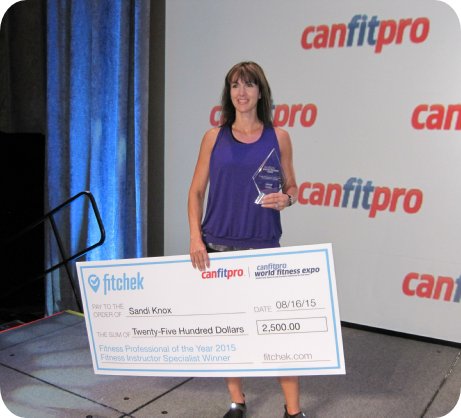 Sandi Knox s an Instructor/Co-owner of Body Balance and is a Certified Group Fitness and Resistance Training Instructor through Manitoba Fitness Council and has memberships with NESTA and Can-Fit Pro. She is also a Pre/Post Natal Fitness Specialist and a Can-Fit Pro Fitness Instructor Specialist. Sandi is also a Certified Yoga Instructor and Personal Trainer. She has taught a variety of fitness classes throughout the city which include cardio, resistance training, fusion (combination of yoga/pilates/resistance), and boot camps for women. In 2003, Sandi earned a Kukkiwon 1st Dan (black belt) in Tae Kwon Do. As Sandi is always looking for a challange, in 2005 she took Muay Thai Kickboxing classes at the University of Manitoba.
Fitness and nutrition are a big part of her life and she believes that you can't have one without the other. Sandi also believes that physical activity should be part of everyone's daily lifestyle as it improves health and well-being, reduces stress, and increases energy levels. Sandi has a deep passion for fitness and for helping others to achieve their goals. Every class she teaches is dynamic, invigorating, challenging and fun! She is thrilled to be teaching classes at her own studio now and is looking forward to sharing her passion for fitness with her new participants in addition to her many long-time followers.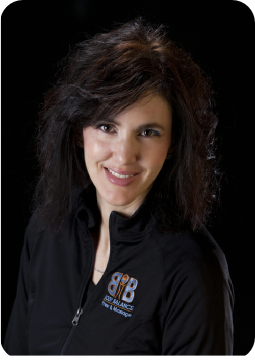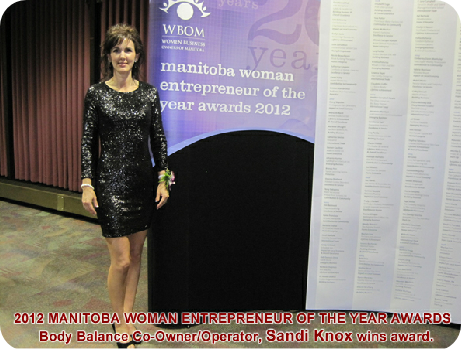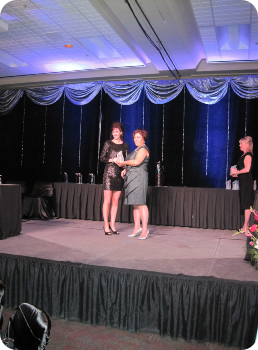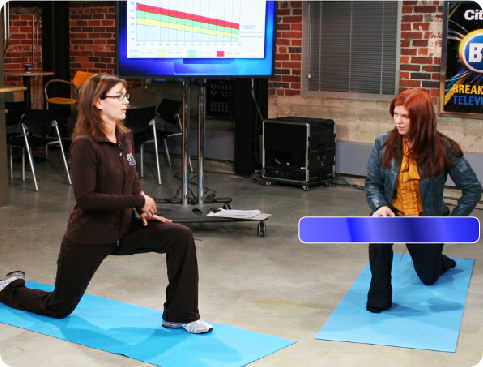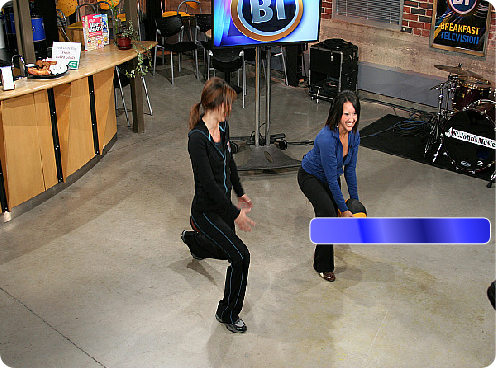 Sandi demonstrated some stretches that are key before & after you begin any cardio workout. Sandi also shared how to find & take your pulse as well as explaining "target heart rate" or the rate that your heart should be beating at in order to give your heart a good workout!" She was also invited back on Breakfast Television to demonstrate exercises using medicine balls.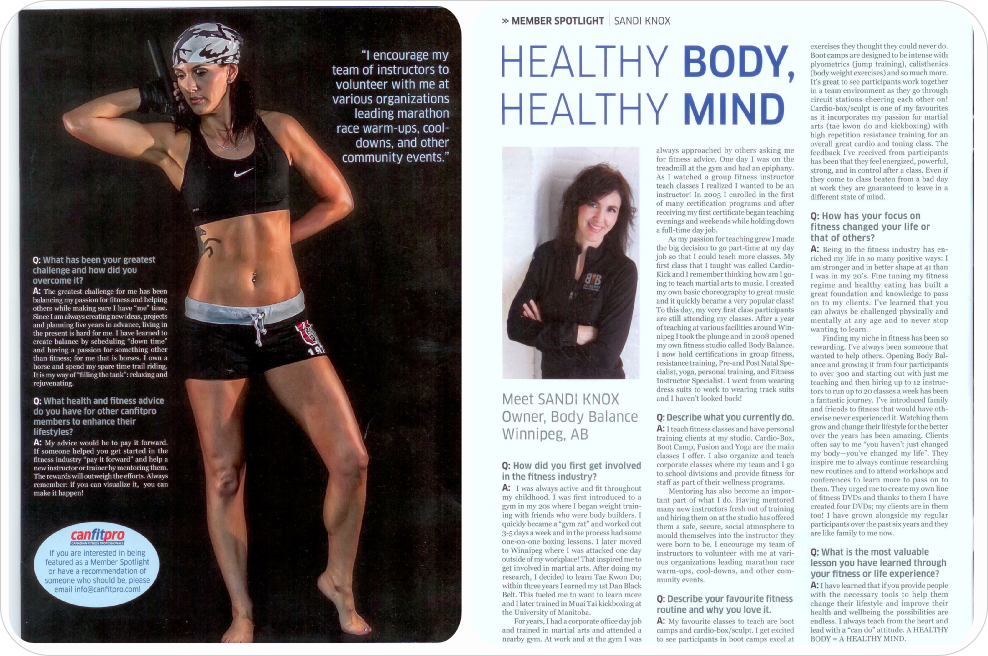 Sandi Knox featured in Canfit Pro Magazine
Canada's Largest Fitness Professionals Magazine distributed World Wide!!! Read more
Sandi wins Fitness Instructor of the Year award at World Fitness Expo in Toronto August 2015 and sandi in canfitpro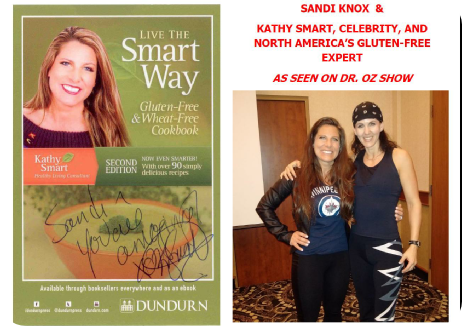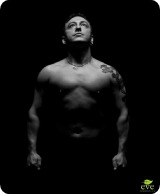 Sheldon is Co-owner/Massage Therapy Services Manager
of Body Balance. In addition to providing Massage Therapy Services to friends and family over the years he has also been managing I.G. Office Equipment (located next door to Body Balance) for over 10 years.
Sheldon has always been into physical fitness one way or another. He played soccer throughout his childhood. Sheldon has a Black Belt in Judo and has trained for over 15 years and has even travelled to Israel to compete. Martial arts is one of his passions and in 2005 he took Muay Thai Kickboxing at the University of Manitoba. He is always furthering his physical performance by trying new workouts and meal plans all the time. You will also see Sheldon participating in many of the classes at Body Balance.

Wendy Elias-Lopez
Dancing has always been a part of Wendy's lifestyle and culture. She grew up listening and dancing to the music of Zumba. She has taken Salsa, Cumba, Merengue and Bellydance classes, and is happy to be able to incorporate all of these, plus more in her Zumba classes. She encourages everyone to try Zumba, you will have so much fun you won't realize what a great workout you're getting! She is excited and thrilled to have joined the team at Body Balance and reminds everyone to "ditch the workout and join the party"!

Nicola has been performing across the Prairies since 1997 and teaching since 1999. She specializes in Egyptian raks sharqi (Orientale or "belly" dance), raks baladi and other Egyptian folk forms. She is also trained and experienced in American style belly dance, including veil. Nicola is known and respected for her authentic interpretations, musicality and lucid grasp of the fine art of choreography. She is an experienced, well-trained and effective dance educator and teacher, as well as a charming and engaging performer. Her certifications include B.A.H. (Anthropology), B.Ed., 4 years graduate training in anthropology, Levels 1 and 2 of 3) Middle Eastern Dance Teacher Training, and Level 1 (of 4)of "Journey Through Egypt" (dance zones/ethnography).
She is Manitoba's 1st certified teacher of Middle Eastern Dance and has complted her 3rd Level of 3 as of 2011.
Nicola teachers introductory through intermediate classes, and currently directs Spice Road Belly Dance Ensemble

LEANNE BYE: Leanne decided in 2009 that she needed a career change & since health & fitness have been such an important part of her life, she pursued fitness courses through the Manitoba Fitness Council. Now a year later, she is certified as a fitness instructor & excited to be leading classes that she's been doing for over 25 years at home in her living room & at the gym. You can see Leanne teaching Sculpt & Cardio- Box/Sculpt at Body Balance! CERTIFICATIONS: GROUP FITNESS, RESISTANCE TRAINING, FIRST AID/CPR.

CORALEE DOLYNIUK: Coralee is a Physical Activity & Sports Studies (now known as Kinesiology & Applied Health) graduate from the University of Winnipeg. She has a solid background in encouraging participation in fitness and living a healthy lifestyle. Coralee was Certified through the Manitoba Fitness Council in 2005 as a Group Fitness Instructor. In 2008, she became certified through Zumba Fitness as a Zumba Instructor. She brings a passion for choreography & fun to all of her classes! You can see Coralee teaching Boot Camps in the morning at Body Balance! CERTIFICATIONS: GROUP FITNESS, RESISTANCE TRAINING, ZUMBA, FIRST AID/CPR.

LINDSAY KALETZKE: Lindsay's passion for Latin American music and dancing encouranged her to try a Zumba class at Body Balance. She loved it so much that she became a Zumba Instructor in February 2011. She loves that it's a high energy workout that doesn't feel like work! Being active is very important to her and Zumba is a fun way to achieve that goal. She is very happy to be part of the Body Balance Team and is looking forward to growing with them. She is also interested in expanding her qualifications to other areas in the fitness industry. CERTIFICATIONS: ZUMBA, FIRST AID/CPR

SUZANNE SHELTON: Suzanne, a dancer at heart and no stranger to the health & fitness field, had the love of dance and movement instilled at a very young age. Moving onto teaching health & fitness was a natural progression as her hobby & passion became her profession over 15 years ago. She has always been an enthusiast and firm believer in physical wellness. Ten years ago the ancient practices of yoga became her focus with the last decade being devoted to yoga, meditation and dance. The latest addition to her repetoire is Zumba, a fun way to fitness, where you can shake what Mother Nature gave you and wake up body parts that maybe you forgot you had! Suzanne is ecstatic to join the Body Balance crew and looks forward to seeing you in the studio! CERTIFICATIONS: ZUMBA, FITNESS CONSULTANT, GROUP FITNESS, FIRST AID/CPR

Nikki Johnson: Dance has always been a passion of mine and I feel fortunate to be able to share this passion with clients and friends. My goal as your fitness leader is to be %100 FUN and help you achieve your fitness goals!
Can Fit Pro Certified Group Fitness Instructor CPR & First Aid Certified

TERESA KONTUSIC: Teresa is a Certified Athletic Therapist, has her Bachelor of Arts Degree in Kinesiology and Applied Health, and is also a CSEP Certified Personal Trainer. She enjoys the challenge of working with individuals to help meet and exceed their fitness goals, and is constantly seeking out new class ideas and techniques within the growing fitness industry. You can see Teresa teaching Boot Camps in the evening at Body Balance! CERTIFICATIONS: PERSONAL TRAINER, FIRST AID/CPR.

KARA KOLESAR: Kara has recently added Personal Trainer to her list of credentials.Kara is a CanFitPro Certified Fitness Instructor. She enjoys hiking with her family throughout the warmer months, having campfires and enjoying the great outdoors. Kara has also been a licensed Zumba instructor for over 2 years. She looks forward to seeing you in class! Come prepared to learn some new steps, meet new friends, and enjoy moving to Latin rhythms!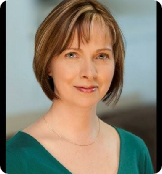 JENNIFER: Jennifer is a certified Zumba instructor who is also working towards becoming a certified MFC Fitness leader. Health and fitness has always been a passion for Jennifer. She also enjoys jogging, boot camps and step classes.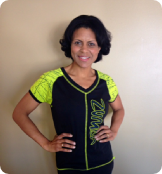 JILL SAIFER: For over a decade, Jill has had a strong affinity for the mind/body/spirit connection. A Stott Pilates Instructor of 6 years and a Usui Reiki Master of 10 years, she understands very well the importance of a balanced lifestyle. Having recently added Group Fitness Leader to her list of qualifications, Jill finds great joy in sharing her gift of wellness. CERTIFICATIONS: STOTT PILATES INSTRUCTOR, MFC GROUP FITNESS LEADER, USUI REIKI MASTER, COMPANION ANIMAL REIKI MASTER.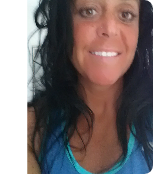 MELANIE WROBEL: Melanie's love for dance started at an early age. Over the last 14 years, she took different dance classes in various styles such as ballet, jazz and lyrical. She recently fell in love with Zumba and became a Zumba Instructor in the Summer of 2015. Her dance style is dynamic and highly energetic. She looks forward to sharing her passion for dance through her Zumba classes at Body Balance.

JHELLY HARDT: Introducing....Helly Hardt, Certified Personal Trainer specializing in 55+ women. Helly's first experience with Body Balance was in joining Boot Camp class back in 2007. She started out as a class participant and was inspired to teach and later became a Personal Trainer. She attends health and fitness conferences annually and you will see her taking part in many classes at Body Balance (cardio box, yoga, sculpt, pilates). Helly believes in leading a healthy active lifestyle and wants to have the opportunity to teach you how to achieve your goals. She is mentored by Sandi Knox, Canada's Top Trainer. Helly is available for personal training sessions early mornings and weekends. She speaks English, Polish, German, Ukranian, Russion. To book a consultation email fitness@body-balance.ca