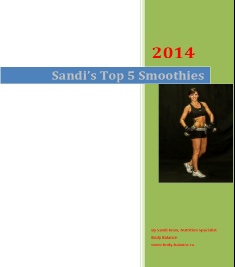 Sandi's Top 5 Smoothies EBOOK! Available now for only $2.99 You get 5 great smoothie recipes for everyday! Easy to prepare & tasty! You get: Pre-workout Smoothie, Post-workout smoothie, Breakfast smoothie, Weight loss smoothie, and metabolism booster smoothie. EBOOK is in pdf. format. Start your daily smoothie today!
Sandi's Smoothies Reviews:
" I have tried all of Sandi's top 5 smoothies and I must say I love them all equally! The breakfast one well that's just plain filling like you can't believe....the pre-workout smoothie was wonderful prior to my cardio/box sculpt class and even held me after the workout until I got home and had the post workout smoothie. I love the metabolism booster first thing in the morning and the weight one as a snack. Dairy is an aboslute "no" for me in any form so coconut yogourt is an awesome replacement for dairy yogurt and almond milk is just great over milk....I feel full, energized, satisfied, and most of all healthy with Sandi's top 5 smoothies!" Jana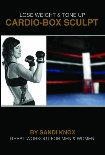 WORKOUT DVD'S FOR SALE: $19.99 + gst
Available at these participating businesses:
Body Balance - 1121 Henderson Hwy
I.G. Office Equipment - 1119 Henderson Hwy
Sangster's Health Centre - 1128 Henderson Hwy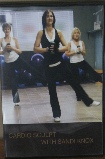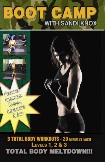 Body Balance Professional Line of Home Workout DVD's.
CLICK ON THE IMAGE BELOW TO WATCH THE PREVIEW
Buy now "Digital Download"
only $4.99




"Meet Sandi Knox" creator of the Body Balance Home Workout DVD's.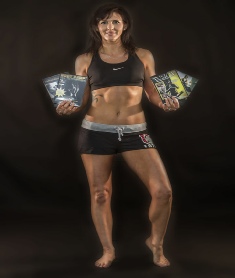 DVD Reviews:"My Fusion DVD arrived today! I had my 1st session and found the DVD to be very helpful and fun. It was soooo awesome doing some exercises and moving again. It was so great to have the modifications for those of any shape or size or age. Thank you!" Elly Parker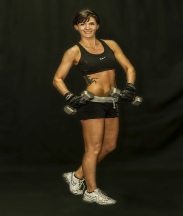 Sandi's Fit Bits™
Sandi's Fit Bits™ is a collection of short videos containing fitness tips, exercises, health information & much more. Videos will be downloadable. New fitness & health videos will be added monthly! Stay tuned for the first video!
Release Date: Nov 20, 2014
7 EASY STRETCHES TO DO AT WORK: Quick short video on 7 easy stretches to do at work or at home at your desk in under 7 minutes! Feel refreshed and rejuvenated!
https://www.youtube.com/watch?v=FIQKKDJIuEE
Release Date: Nov 20, 2014
HOTEL ROOM CIRCUIT: No excuses to miss workouts due to business travel and vacations! Get a great full body workout in under 6 minutes! No Equipment Necessary.
http://store.payloadz.com/go?id=2179090
Release Date: Nov 20, 2014
ABS IN 5: Complete these 5 great ab exercises in 5 mins! Get on your way to your six pack today! NO EQUIPMENT NECESSARY.
http://store.payloadz.com/go?id=2179154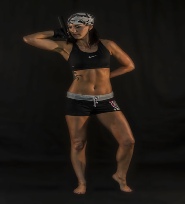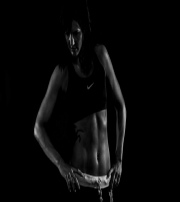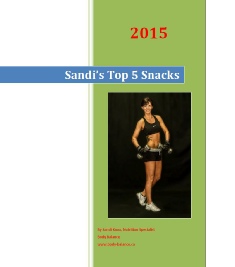 SANDI'S TOP 5 SNACKS EBOOK ONLY $2.99. http://www.payloadz.com/go/sip?id=2834844
You'll Get:
- Peanut Butter Power Balls
- Energy Roll-Ups
- Healthy Dark Fudge Brownies
- Sunflower Seed Butter Boat
- Delicious Cheese & Grape Sticks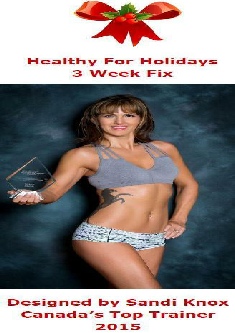 Want to look your best for the Holidays? Try our Healthy For Holidays 3 Week Fix designed by Canada's Top Trainer!
http://store.payloadz.com/go?id=2423288
You'll Get:
- A full month Calendar For December with exercises to do each day!
- Over 40 FULL BODY EXERCISES included. Illustrations of each exercise included! Easy to follow!
- MEAL PLAN INCLUDED
Start creating good Eating Habits before the Holidays by following Canada's Top Trainer, Sandi Knox Healthy For Holidays 3 Week Fix! Only $4.99